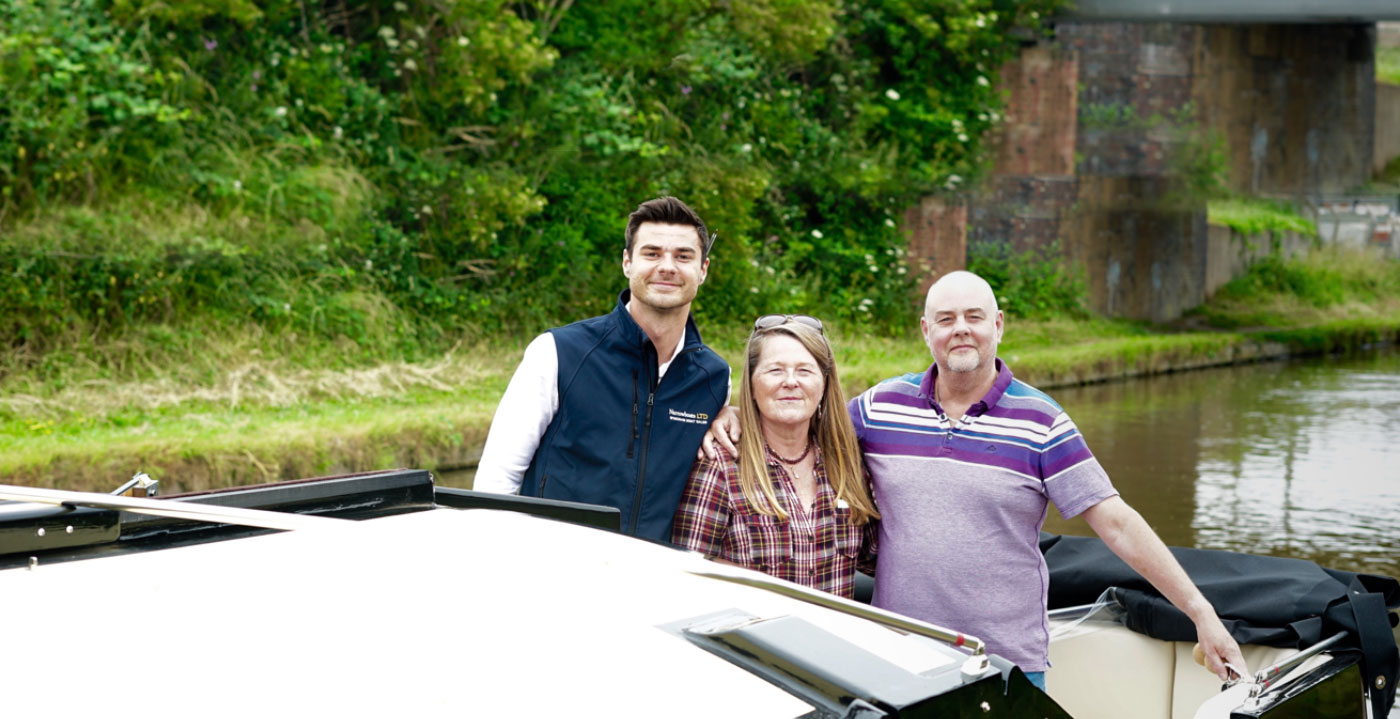 Testimonials
Here at Narrowboats Ltd we pride ourselves on giving exceptional customer service, but don't rely on our word for it please take the time to view our testimonials and see first hand that when you come to us looking for help in buying either your first boat, your dream home on the water or the leisure boat you imagine yourself cruising through the inland waterways, that we will use our experience of the canal industry to find exactly what you're looking for.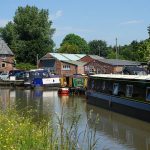 Excellent service from Liam and Dave. Apart from the purchase, they also organised the cranage, hull blacking, and gave recommendations for insurance.
Had offers on the boat as soon as it had been put in water after being blacked, thanks to Liam and David the boat sold before being put on the open market. Sale was trouble free.
A very big thank you to Liam and the whole team at Narrowboats Ltd. They went way beyond the call of duty to enable the smooth purchase and ready the NB Jador for me. I have many years of sailing behind me but narrowboats are quite different. There is so much to learn and experience aboard my second home. Thank you once again for everything.
Having just completed the sale of our narrowboat " Robin " we would thoroughly recommend " Narrowboats Ltd " for their professionalism. David has been excellent, friendly, efficient and a good communicator which has made for a smooth and trouble free sale. Many thanks.
I would like to opportunity to thank Liam and his team for the excellent service on the purchase of our slimline widebeam through Narrowboats LTD. We are very pleased with our purchase and the sale was very straightforward. Liam's effort and determination completing the sale was top notch. Thanks again for all your help and support.
Great Service from both Liam & David. They arranged for a crew and quotes for work to make the boat a live aboard prior to my offer as well as organising all of the work to tie in with my delivery date. I asked Liam for a 'whole' package of work, transport and information and he provided all before his estimated timeline. They also negotiated the price several times on my behalf to the vendor and I was very pleased with the outcome and service.
When I bought my widebeam from Narrowboats Ltd, I was a complete novice. I hadn't even sailed in a boat. So I was feverous and apprehensive. Dave and Liam guided me through the whole process every step of the way. They were helpful and sensitive to my requests, changes of mind and indecisive situation. They helped me with various queries and were a mine of information at all times. Now I am living on board they still give me follow-up calls to see that everything is going well and I feel comfortable about calling them for additional support now and again. The decision to buy a houseboat was the right one for me. I should have done it years ago. I'm very proud of my new home and grateful for the support offered during the process of purchasing her. I would recommend this amazing team to anyone considering buying a boat. Thanks guys – you've made all the difference.
Having purchased a beautiful new Pioneer we have been very pleased with not just the service whilst planning/purchasing but the aftercare too. We are now living the dream thanks to Narrowboats Ltd and their amazing value Pioneer concept. We have had the boat a fair while now and recently had a slight problem with an interior panel which was promptly attended to and repaired as good as new. They attended the boat at our mooring over 70 miles away – distance wasn't a problem. This was excellent aftercare service and we would highly recommend them.
Narrowboat limited helped me buy my first boat about 5 months ago and I have nothing but good things to say about them! From first contact to date they have been nothing short of amazing! Helping me with the sale and even giving me advice over the phone about any problems I've had on the water. They really did make buying a floating home as easy as buying a new tv!
Friendly and helpful sales team, the purchase and transportation of my 60′ x 12′ Collingwood sailaway went smoothly.
Have now owned/sailed the vessel for several months on the Leeds & Liverpool. I am gradually fitting out interior, intending to move aboard full-time after sale of house. She regularly receives compliments and admiration from passers by and other boaters we meet on the cut.
Many thanks to Liam and his team at Narrowboats LTD for their help in selling my narrowboat for me as I had to move off it for health reasons. They were extremely helpful throughout the sale and kept in touch all the way. I would recommend them to anyone thinking of selling or buying as I bought my first boat from Liam 4 years ago! All the best Steve.
Highly impressed with the friendly, professional attitude of the staff at Narrowboats Ltd. Boat sold within 5 weeks of going on sale. Whole process very smooth and efficient. Would recommend.
Paul Radcliffe (Nb Hannah)
The largest single purchase in my life other than a house.
But what a truly fantastic experience I was kept informed weekly with photos of the build visited the builder several times but nothing prepared me for the final breathtaking result.
I could not be happier with my 57 x 11 widebeam, the quality, craftsmanship and attention to my requests was perfect in every way.
I would not hesitate to recommend Narrowboats limited,and Collingwoods to anyone.
We had a very small number of delivery hiccups as can be expected with any new Boat but all fixed without question quickly and professionally I would be a reference anytime.
M Rickatson (Memory Maker)
Narrowboats Ltd have been brilliant throughout the sale of my boat. I would not hesitate to use them or recommend them. They dealt with all of the sale from valuing by boat for paying me out hassle free. They did an excellent job of valeting the boat and sorted a few minor jobs prior to making the sale. All in all I'm very very pleased.
Eddie Narrowboats Bodacious
Both members of Narrowboats could not be more helpful., As a total novice they were forthcoming in every aspect of the sale and helping me purchase my license etc.
Many Thanks for the quick and painless sale of our much loved "Sunset Song" We hope the new owners have as much joy from her as we did over the last 12 years.
We purchased our first boat from Wincham Wharf Boat Sales in October 2016. We are currently moored at Wincham Wharf and will be until May when the Leigh Branch 'Vickers Hall Bridge No 56 works are completed allowing access to the 'Ribble Link' to Lancaster. The 'customer experience' we have met far exceeds our expectations.
The services we sought, supplied by the Narrowboat Ltd Team, have been nothing short of quality. Friendly and executed in a professional manner. Always there and 'hands on'.
Survey supplied by Narrowboat surveyors. (Independent).
We had our Cratch Cover replaced. Quality.
The hull blackened. Quality.
Upholstery. Quality.
On site Engineers. Qualtiy.
Moorings, Standard price per lenght. Quality
We would like to say a big personal thanks to Liam, Dave and Geoff. Respect,
Martyn And Nadia
'Rosemount'
A big thank you to Liam and David for pulling out the stops for me in getting my beautifully fitted out 57ft Collingwood widebeam on time. Excellent service and outcome. I thoroughly recommend Narrowboats Ltd.
After meeting Liam at Barrowboats Ltd I agreed to sell our Narrowboat through them. I found Liam and his staff to be very courteous and profession, most importantly giving me updates and feedback from potential buyers which was a great help.
I am pleased to say that within 8 weeks my boat was sold in a pleasent, hassle – free transaction. I'd like to take this opportunity to thank all concerned at Narrowboats Ltd and would highly recommend their services.
Good luck in the future all,
Vince: Knutsford.
Dealt with Liam from start to finish. Bought the boat several years ago from Liam and sold the boat again through narrowboats. A fantastic service, thanks once again.
Ian Bellis (Lovely Jubbly)
Everybody has been amazing from start to finish. Very polite and friendly.
Very swift service which was trouble free!!
Boat was delivered for sale 11th August 2016 and was in the water for approx 3 weeks. I was advised to have it taken out of the water as it gave an underwater view of the boat and a more complete and easy access to view the boat. This had the desired effect and the boat was sold on the 23rd September 2016. I found both Liam and Dave very helpful and professional throughout the sale and I would not hesitate in recommending Narrowboats Ltd to anyone selling or purchasing a narrowboat.
Having purchased one of 'Narrowboats' Pioner craft from Wincham Wharf and dwelt on her for the last three months Pat & I can endorse the product as being a lovely environment within which to live. She completely fulfils our expectations and we'd like to pass on our thanks to the team for all their assistance.
I recently sold my 10yr old narrowboat, on which I had lived since she was built. In the I main I dealt with Liam,the manager at Narrowboats Ltd, who turned up to value the boat when he said he would (another broker didn't turn up at all!). This was a good start that lead to a fairly problem free sale after about 2 months. Liam himself is an enthusiastic, empathic, and pleasant man and all the staff I dealt with were very helpful and good communicators. From my experience I'd be happy to recommend their services to anyone selling a narrowboat.
Would like to thank Liam for all his help with the purchase of our very first Narrowboat Sycamore which is an ex Hire Boat, which we purchased in December 2014 and having it transported via road to a more local place to us, and we didn't have to lift a finger only the phone, he was very professional and helpful throughout the whole process and kept us up to date every step of the way, it has now been successfully converted and refurbished into a lovely home.
A sincere thanks to Liam & Geoff at Narrowboats Ltd for all their support and efficiency in selling my narrowboat Prince Rilian. Bless you for going the extra mile and bringing the sale to a happy conclusion.
Bought my very first narrowboat through narrowboats ltd and the guys there could not have been more helpful and friendly I would recommend them to any one
Many thanks to Geoff and Liam for there help in purchasing my nb nifty fifty, very good service and they do go the extra mile to see you get what you want, my best wishes to all at narrowboats ltd, Laurence.
Dear Liam, Jeff and John.
My dad and I just wanted to thank you all so much for assisting us with the purchase of Pukeko. It's fair to say, the purchase wasn't without it's challenges but your patience and understanding helped us to get there in the end. For this, we are eternally grateful. We'd like also thank you personally, Liam for you time and and understanding, especially for for always being friendly and professional during the many phone calls we made to each other. Jeff and John for taking my dad out on the boat and for providing a first class induction to our new boat. We would highly recommend your service to anyone who is wishing to purchase a narrow boat and we wish you all the best for the future. Thanks again, for everything.
Mel Godwin and Mike Arnold
Many thanks to Liam and Geoff for dealing with the sale of my narrowboat. The whole process was dealt with in a professional and efficient manner.I was kept updated on progress regularly and my sale was completed in two weeks.Well worth the commission fee for such a fast and hassle free sale.
What a team Liam, Geoff and John, full of confidence and very good at what they do, sold our boat within 3 weeks. Cannot thank them enough, well done lads.
Really pleased with the very quick sale of our boat – Liam initially viewed and valued her- she was put on the website as we travelled to Wincham Wharfe which in turn meant that several people were interested before we arrived! The first person to view the very next morning after our arrival and she was sold – must be the quickest sale ever. Many thanks to Liam and the rest of the team for an excellent service.
This was our first boat and we came to the idea as complete novices. We had been looking at boats for about 8 months and apart from the fact that we didn't see anything we particularly liked we didn't seem to get much in the way of input or interest from the places we went to look. That was until we came to Liam and his team where the situation was completely different. They took a real interest in us as customers, listened to what we were looking for, made suggestions and answered all those stupid questions that novices ask with honesty and enthusiasm. They never pushed anything and let us progress at our own speed and were always available and ready to respond to queries by email or phone and they guided us through the process very calmly and gently. A great team but the star has to be Geoff who obviously has a passion for boats and boating and went out of his way to share his knowledge and experience with us. What a star. We have our first boat now, have undertaken a major maiden voyage to get it back home to Lancashire and we are very happy. Very grateful to Liam and the team at narrow boats ltd for helping to make a retirement dream come to life.
Narrowboat Tao. I would like to say a huge thank you to Liam, Geoff and john for all there help and support in the purchase of Tao, these guys could not have been any more supportive, after my initial viewing we did everything else through phone and email up till the day I collected the boat in under a month, even getting me pictures of the boat suspended in the air by a crane thanks Geoff. I'm looking forward to my new home on the water thanks to all of you guys.
Kind Regards Bob.
Being a wildlife photographer i had always pondered buying a boat just to get to parts of the canal/river i couldn't access on foot, so when the divorce was started i took the plunge.great all round experience. Geoff showed me around the cruiser and answered all my questions. Liam and Geoff also sorted out my permanent mooring/shore power etc.now i live aboard and soon to be exploring the trent and mersey and weaver.also would like to thank the lads in the boat yard for the work on the boat.thanks again to Geoff and Liam and also john in the office.I definitely would recommend narrowboats ltd. Cheers. Jeff.
I collected my lovely boat Betty today. The service has been exceptional, polite and very knowledgeable. I would recommend Narrowboats Ltd to anyone thinking of purchasing a boat they really went the extra mile. Thanks again all, Sue.
We took 18 months of planning of how we were going to purchase a narrowboat. After a visit to Narrowboats we found our perfect boat. We decided to take the plunge and purchase a new boat off Liam at the Crick boat show. We both wondered if we would be okay handling and living on a boat Liam and Geoff explained everything in detail from the engine to the loo how it works and the costs involved.
After selling our house we moved onto a brand new 60ft x 9ft Pioneer We were able to phone day night if there were any problems Liam sorted things out at a speed of 4 mph Geoff was a bit faster John has now become part of the team his knowledge of boats helps even where the best logs are for sale at a good price. We have been living on board for 9 months we have had a few problems you soon learn to sort them out with a feel of achievement.
We recommend Narrowboats Ltd to anyone thinking of purchasing a boat. If you visit the office take some milk with you Liam always offers you a drink but he apologies for not having any milk. Good luck and best wishes for 2016.
Because of unforeseen and potentially disastrous personal circumstance, plus being pretty close to retirement age. I thought I would fulfil an age old dream of owning and living aboard my own narrowboat. With time short and finance tight, two things quickly became apparent to me: I didn't know nor understand enough about the whole process, and I wasn't getting much help from the people you'd expect it from. That would be the numerous brokers and boatyards I visited throughout the UK.
On my first visit to Narrowboats Ltd. I met with John. It was not the usual "the boats over there, here's the keys". Rather, the most memorable thing from that first visit was, that I was listened to. We discussed my experience, my circumstance, my hopes and abilities. It was nearly an hour before John suggested we'd better look at some boats. I'd already formed the opinion that I was dealing with a company that was well above the norm. Little did I know at that time, just how good this company was.
Liam took over from John, and explained to me whole buying process. What would be required of me, what I needed to do, what pitfalls I could expect, but more importantly what the company would do for me. Did I mention there was a boat that fell in love with? I left the office several hours later than expected well on the way to buying a boat.
Of course buying something such as a boat is never going to be a simple straightforward procedure. But I can say that Liam and the team kept me informed every step of the way, budgets were never exceeded, and everything was delivered as promised.
I can only say to finalise that Narrowboats Ltd (and in particular John , Liam and Charles) have to be the most reliable company I have ever worked with. They didn't sell me a boat, they worked to make my dreams come true. Many companies do go that extra mile for their customers satisfaction, few will actually build the road to make it happen.
Took a while in the building but ended up with a beautiful boat admired by many. Many thanks to Narrowboats for there helpfulness and patience! Liam and the team made our dream come true.
Our Narrow boat Dunston was a very individual design, It needed the right buyer, We are pleased to say that Narrowboats Ltd stuck to their task, and eventually found the right buyer, we received very good service from all the staff pleased with their commitment. Tank you
When I decided I wished to own a narrowboat I was a complete novice. I had no idea where to buy one. Someone, canal side, suggested Narrowboats Ltd. I walked into their office as a complete stranger and bluntly stated that I wished to own a boat. Could they help? It could have so easily been a reckless decision – but immediately I was put at ease by Liam's professional dialogue, carefully explaining the process.
12 months later I am the proud owner of a brand new, truly beautiful 55 Footer.
Throughout the journey from the start of the build to completion I have been patiently listened to, accommodated, sensibly advised, regularly updated, not cajoled in any way – but wisely pointed in the best direction where necessary by the relevant personnel. At the same time I have especially been made to feel part of a team working to produce the very best result.
And so it has been. The quality of 'Opus One' far surpasses my expectations in every way. During the short time that I have cruised I have had many admiring comments from complete strangers on the towpath as well as friends who have been on board.
Narrowboats Ltd- New Concept Boats have tried their utmost, and succeeded in producing the boat I have a long dreamed about. Many thanks to all of you for your professionalism. Angela Perkins.
I sadly had to sell Roma as I could no longer do the maintenance needed. Liam was so helpful, a credit to the company, he and Geoff kept me informed regularly till she was sold, whats even better her new owners love her as much as I did!.it was great meeting them thanks you all so much.
Good Afternoon all at Narrowboats Ltd,
I wanted to write and thank you very much for the helpful and professional way in which you dealt with our purchase of the narrowboat 'Scotch Mist'. I was most impressed by your attention to detail and for meeting and taking me to view. You answered all my queries and nothing was too much trouble.
Thank you also for assisting me last week when I had to find a mooring whilst moving the boat to the Venetian marina, I am indebted to you.
With Kind regards, Nat.
Just found your page on on Facebook and thought I'd send you a quick update on Roma.
Myself and Gavin are now living on her full time (with the addition of Darla, an ex-farm dog who just didn't know how to herd sheep).
Last month we dry docked her for the first time, stripped her back to bare metal and gave her a lovely new black and midnight blue colour scheme and four coats of hull blacking (we had lots of people wanting to help and not enough brushes!). My Dad also spent the whole week welding and patching any parts that looked a bit worn or tired so she went back into the water looking nice and refreshed.
We fell in love with Roma's interior before we bought her so haven't changed that much. Though this week we have replaced the flooring and have had some lusciously deep carpets fitted (something I could never afford for the width of a house!) and have re-insulated the bedroom walls. Soon we plan to extend the bathroom width-ways so there is no longer a walkway, just sliding doors straight through to the bedroom and turn the leaky shower tray into a wet room which will give us a bit more space (and room for a bigger bed).
I'd love to send a message and some photos to Barry Fell, whom we bought her from, once she's finished but I've lost his email address. Do you still have it? If so could you pass this message onto him please?
It was a bit of a leap of faith but it has certainly paid off. We are absolutely loving life afloat and thank you so much for helping us find the perfect boat.
The team were very good and informed us all the way through the sale. We have had an overall excellent service and they were always at hand to answer any questions we had (night or day!). We would definitely use this company again.
Claire and Robbie (King Arthur)
We have had a very happy experience with Liam buying our boat. He was extremely helpful and nothing has been too much trouble. The sale/purchase has gone through like a dream. Thanks again for everything. Ingrid & Darren
Thank you Geoff & Liam for all your help when we bought Maranatha. You always acted in a totally professional, thorough and friendly manner.
The decision to sell our family boat was a hard one. The boat was looked after by Narrowboats Ltd with all the services you encounter. A complete repaint was carried out and the boat was sold within a month. Well done Geoff & Liam and best of luck
for the future. Graham, previous owner of The Hixon.
We purchased our current boat through Narrowboats Ltd in June 2014 and were very please that the purchase went through very quickly and smoothly. We have stayed at the boatyard for 9 months whilst re fitting the boat and have of found everyone at the boatyard and in the office to be very helpful throughout. We will definitely be returning to Narrowboats Ltd for our boating needs.
Dave & Hazel Stone (Tea-Leaf)
Thank you Liam and Geoff for selling our boat so quickly and efficiently. You made the whole process easy and painless. It was nice to meet the new owner and see his pleasure in his new purchase which made letting go easier for us. I will definitely recommend your company to others.
As a novice boater I found Liam & Geoff so helpful – they answered all my questions very patiently. They gave me splendid advice. Also I found the whole process very smooth. I would firmly advocate this company.
Alastair Templeton (Elsa May)
If anyone is thinking of selling a narrowboat I would strongly recommend the above company Narrowboats Limited. I dealt with a young guy called Liam whom was so polite and experienced in dealing with the sale keeping me informed and up-dated. Well done Liam and thank you for selling my boat so quickly.
J. Murphy Narrowboat Amaranth
Great Service in guiding me through buying my first narrowboat.
We are very happy with the excellent service provided by both Liam & Geoff in selling our boat Tradewinds and would not hesitate to use their services again.
We are very pleased with the service and help by all the staff at Narrowboats Limited in selling our boat Elsa May. Always friendly and helpful.
Very friendly and helpful service. Geoff a great help throughout the sale of Miss Scarlet.
Excellent service, very honest people. Hope to deal with you guys in the future when I upgrade my boat. Many thanks to Liam and Geoff. A great team.
No trouble throughout the process of selling my boat 'Willow'. Kept me up to date with the progress of the sale, customer service was fantastic and can\'t thank Liam enough. All the best for the future, Vic.
Your boat yard team gave me a very warm reception reassuringly informative in meeting my anticipated narrow boating needs. A warm thanks to Geoff and Liam. The many other yards i've visited don't give up as much time and effort without pushing windy sales. This was not my experience at Wincham Wharf Narrowboats ltd.
All concerns, questions, queries were answered before i asked. All staff were welcoming to all customers I'd observed. Hatty our dog was made welcome as well. Geoff and Liam provided excellent and thorough service, would highly recommend.
A fantastic, professional company. Liam was a massive help and sold my boat (Sarah Bunn) in a very easy procedure. I highly recommend this business to anyone looking to buy or sell their boat. Thanks to Geoff too. Top work gents. Kyle ParryA fantastic, professional company. Liam was a massive help and sold my boat (Sarah Bunn) in a very easy procedure. I highly recommend this business to anyone looking to buy or sell their boat. Thanks to Geoff too. Top work gents.
We came to Narrowboatsltd on the recommendation of friends who bought a boat from you, having sold our fibre glass boat we were looking for a 40ft narrowboat, we had limited funds. Liam and Geoff went out of their way to secure a boat for us, it was clean and tidy and usable. The service we received from them has been first class, we wish them well and hope they continue to prosper.
I am very pleased to say that I have received excellent service from Geoff and Liam, Geoff especially helped me to move the boat from another yard on his day off. They have always found the time to keep me informed of any progress even though I felt sure they had more important things to do, definitely recommend.
Having bought a narrowboat called Selina from this Company I have found the staff in the office went out of there way to help make the deal complete found them very helpful during before and after the sale as I have been stripping the boat down to a bear shell and refitting it out they have given me loads of advice and help and could not recommend them more highly as people to deal with particular thanks to the two lads in the office who have been very helpful all along the way.
Friendly, knowledgeable, informative, considerate and a pleasure to deal with a great team.
An absolute fantastic team, excellent customer service, full of handy hints and tips, would 100% recommend their services.
Best wishes for the future Karen & Tony
Just thought we would let you know we got 'Hope' now 'Elemental' safe and sound (few scrapes..hehe) to Audlem. Liams a true gent! credit to the company, don't know what we would have done without his help.
Hi Liam,
We both wanted to formally thank you together with all the team at Wincham for your amazing support during the purchase of Sanyas.
As we discussed, buying a boat is often a leap of faith & being able to rely on the knowledge, guidance & expertise that is on hand at Wincham was a huge relief.
Special mention must go of course to Thomas whom you engaged to undertake much of the work on Sanyas. At time his efforts were heroic & his attention to detail & dedication to the project, frankly astonished me.
Finally Liam, a heartfelt thank you to you. Your customer service skills & after sales care are beyond excellent. Digger & I really miss the laughs & the people at Wincham.
We came to buy a boat but like to think we've made a couple of new friends in the process.
The kettle is always on & you're always welcome.
Both Geoff & Liam were very helpful and knowledgeable about the boat 'Elan' and the after sales assistance has been excellent.
John Gillick (Owner of Elan)
Very helpful service, although new to boating we were made to feel at ease and were offered lots of useful advice.
After a lot of hard work and determination, Liam completed the sale of my Narrowboat with all parties happy. A very professional set up at Wincham Wharf now, thanks again for all your hard work and in such a professional manner.
Hi Liam,& all @ Narrowboats Ltd.
Many thanks for your assistance in selling our boat. All went very smoothly & the outcome was satisfactory. Thanks again, Shirley & Keith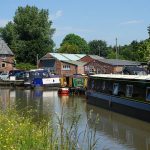 We purchased "Iron Maiden" after much negotiating which was all handled by Wincham. We have spent many hours refitting our 1st boat, everyone has been very helpful and always met by a smile. When ever we have popped in for help we would buy another boat in the future from Narrowboats Ltd.
Both myself and my wife found Simon to be a polite and friendly representative of the company. this was noted from our first meeting with him when our boat was viewed and when he came to sail it away to Wincham. We have been fully informed at all stages of the sale. the result was a quick and satisfactory sale and thanks to Simon, Liam and Scot and all the staff at Narrowboats Ltd Wincham Boat Sales.
We dry moored here 2 months. We found all the staff to be very helpful, nothing was too much trouble. Their knowledge of the waterways and general boating  was very useful to us novices! Their moorings, storage, transporting and lifting fees were very competitive and we would recommend this company to anyone looking for a brand new boat or an old girl like ours. Thank you guys.
To Liam, Scott, Mark, Jon & Kevin at Narrowboats Ltd, Thank you very much for all your help in selling our boat. We are very happy with the service and prompt sale, we would recommend to anyone.
From Jean and David Marsden.
Buying a boat can be a bit like buying a house (very stressful!) but with people there to hold your hand right through the process its easy. Everyone at Narrowboats Ltd was there to hold my hand. It would be wrong of me to single anyone out as everyone was so helpful in there own way. All I can say is thank you all for your very professional, friendly and helpful assistance. All the best for the future, Malcolm.
In no particular order thank you John, Liam, Scott, Mark & Kevin. Everyone of you have been so helpful and patient with all of my questions. I got a better boat than I had originally hoped for and the entire experience dealing with Narrowboats Ltd was completely positive from start to finish. Hoping to see you all again soon. Best of luck for the future!!!
Painless & straight forward. Happy with the service from the guys in the office & attention shown throughout process by all the team. Thank you Liam & Co.
Thank you so much for your hard work both in selling my old boat and on the purchase of my new one. Where there were problems Liam and team found solutions. Scotts sales photos were excellent- he could have an alternative career- Mark has quiet but thorough professionalism in his role and Kevin can fix anything. Get Kerry to give your new galley a refresher- mine was like new afterwards! Thanks guys for making the dream happen!
Cannot thank Scott & Liam enough for their hard work in completing the sale of our boat.
I would recommend them to anyone looking to take away the stress of this process. The whole team have gone above and beyond to complete this sale for us and we are truly grateful for the service provided. Thank you gents!
As a complete novice to narrow boating after purchasing my boat, I decided that some improvements were needed for my comfort and to ease the transition from land to water. The improvements were taken on my boat were taken on by Mr Kevin Hughes, as an elderly person with a background in engineering and later on dealing with the public, I found Kevin 'Kev' a complete professional in his field. His work is to the highest standard, his demeanour was pleasant and no stupid question from me went unanswered without a complete explanation, I cannot recommend Kevin Hughes & Narrowboats Ltd more highly.
We have just sold our boat through Narrowboats Ltd. and we are very pleased with the sevice given by Liam, Mark and Scott. The viewings and sale went through very well despite the boat being moored a long way from their base. Thanks to all
Peter @ Barbara
Blackburn
Peter & Barbara Humphreys
Fantastic Service from the team at Narrowboats Ltd – Liam, Mark and Scott all dealt with my OCD with kindness and professionalism.  Extra thanks to Mark for top notch service and going that extra mile to enable the purchase of 'Sprite' smooth and seamless.  A big thumbs up from me to all at Narrowboats Ltd.
Throughout the sale the staff were always helpful and informative. I was kept up to date at each stage of the process and it was a pleasure (after viewings at other marinas) to meet a sales team that were knowledgeable and professional with a working knowledge of narrowboats and their customers needs. Thank you to Narrowboats Ltd and see you guys soon.
Thanks to Scott and Liam of Narrowboats ltd,
My purchase of my new boat went smoothly and was completed on time, with no unforeseen problems, will recommend their company to anyone thinking of buying a boat, well done guys and thanks for the great service,
Paul.
Thursday 8th October 2020
Once again Narrow boats Ltd. has performed exceptionally.
I purchased my pioneer 9′ X 57′ from them 3 years ago and, unfortunately, had to sell it recently due to personal reasons.
I sold it through Narrowboats Ltd. with a view for a quick sale.
The boat was priced well to sell but also to ensure I received a good price.
I was kept informed of all progress and the boat was sold within a month.
All my thanks to the team
Liam, Scott, Jasmine and John.
All the best for the future. I'll definitely be keeping in touch with this great team of people.
We bought our boat roobarb and custard through Narrowboats ltd and dealt with Scott throughout the process. We were complete 'newbies' and he guided us through the whole thing as well as advising us on things we weren't sure of which made it easy and problem free! The guys are always there if you need them after sales too. Would use this company again in a heartbeat
I recently sold my narrowboat through Narrowboats Ltd . Lostock Gralam ,Northwich. The sale was professionally handled by Jasmine who got 22K , the buyer had to go to Spain on business but was taken ill and did not come back, so the sale did not go through.
But Narrowboats Ltd continued viewings and found another buyer, this time a couple who fell in love with the boat and this timethe sale of " Share" went smoothly .
I would like to thank Narrowboats Ltd( the team) for their professionalism, perseverance and attention to detail with my sale.
I would thoroughly recommend them to anyone wishing to buy or sell their boat.
Sandra- Jane Parker ( A boater for over 20 years 😀👍
Great service and smooth sale from Scott, Liam, Jasmine & all the team at Narrowboats Ltd. I received fantastic communication even during a pandemic when the staff was working from home. All in all, I was very pleased & will recommend Narrowboats Ltd to sell or purchase a craft. I will certainly be using Narrowboats Ltd again.
I wish to thank Jasmine for all she has done in helping with the smooth transaction for me with my purchase of Meg and assistance with the transportation. Jasmine answered all my queries in these difficult times via email and telephone in a very professional manner. The whole team have been more than accommodating as we did not have the opportunity to visit due to the current pandemic before we took over Meg's ownership.
I will happily recommend Narrowboats Ltd in the future.
Well… if anyone had said a year ago that I would lose my dad on the night of a worldwide lockdown in the middle of a pandemic and then end up on a boat… I would have laughed!
We have met many lovely, interesting people whilst being on Doo Little and getting a great service from all at Narrowboats Ltd whilst selling the boat on our behalf. I will treasure my time spent on Doo Little. I'll be forever sad we never got to go on the canal.
Always remember my Dads life motto 'Work hard and play harder' He had a very successful life. We wish all at Narrowboats all the best and thank you for your help during this difficult time.
After having attempted to sell our Widebeams through Apollo Duck during 2019, we were recommended to NBL.. Hey Presto! Five weeks after placing the boat in their hands, it was sold. What a result. We didn't have to deal with silly offers or time wasters. Jasmine was attentive and sorted out all the matters arising in a very professional manner.
We can't recommend NBL highly enough. Thank you.
'Emily May' was the second boat that I entrusted Narrowboats Limited to sell on my behalf. As with the original sale of Nb 'Hannah' in 2017 the service provided by Liam and his team was second to none and the sale progressed very smoothly indeed. Given the restrictions imposed by the lockdown in force for most of the period that Emily May was on sale I would have found it virtually impossible to sell the boat myself. I cannot fault the team at Narrowboats Ltd for the friendly and efficient way that the business is conducted and communication is always of the highest order.
In 2017 we ordered the construction of our brand new 57×12 widebeam from these guys. They supported us throughout the build process and helped overcome some difficulties with the boat builder and delivered a brilliant boat that we spent three years cruising the network on.
When we wanted to sell the boat our first choice was to go back to Narrowboats Ltd to sell it on our behalf. Scott and Liam sorted everything out for us and they managed to sell it for a good price in the middle of the pandemic.
Their charges are reasonable and their communication is excellent. So, having both purchased and sold a boat through this company we have seen it from both sides and are very happy with the service we received which is why we thoroughly recommend Narrowboats Ltd to anyone looking to buy, or sell, a canal boat. May 2021
Great team, exceptional service from Liam, Scott & Jasmine. Delivered on every aspect of the sale. I originally bought the boat off them and that was a quick and easy process as well. I would highly recommend Narrowboats Ltd to anyone.
Many thanks to Scott, Liam and Jasmine from Narrowboats Ltd. They went above and beyond for us in the sale of our boat. Such professional service and kindness shown to us was much appreciated. We were contacted regularly regarding the sale and I would highly recommend this team.
We bought our first boat from Narrowboats Ltd and was very happy and impressed with the friendly service and very helpful advice we received.
We had no hesitation in putting it on brokerage with them when our circumstances changed and we decided to order a new build.
Even during the lockdown on 20/21 Scott ensured we received weekly updates and photographs (very important when you live 200 miles away and cannot visit).
We are also very impressed with the aftersales service which has been prompt and efficient.
After living on the boat for the last 3 months we are very happy and delighted with the quality and highly recommend the friendly Narrowboat Ltd team of Liam, Scott & Jasmine
Hi everyone, I have just sold my narrowboat Ragamuffin as my wife has Alzheimer's and now struggles to get on and off her had my boat from new and for 10 years, and was heartbreaking to see her go but now my plan is to have a wide beam built and eventually moving onto it. I sold my boat through narrowboats at Wincham wharf and I would like to say what a pleasure it was dealing with them Liam Scott and the lovely Jasmine they all took the stress of the sale away from me and Scott even give his day off up and come up to Preston brook to cruise her back to Wincham wharf for me as it was difficult for me with my wife's condition what a great lad, as a matter of fact, all three off them all came up to Preston brook marina Liam to look over my boat and advise me on her and Jasmine to photograph her. I would advise anyone thinking of either selling a boat or buying a boat talk to these people first you can't wrong with them they were very professional from start to finish and hopefully, I will be working alongside them once again when my new wide beam goes into the build, once again thank you so much again to Liam Scott and Jasmine.
After searching many brokers and the internet we recently purchased a Collingwood Pioneer through Narrowboats Ltd . We decided that a 9 ft. beam would be the best decision for our requirements and Narrowboats Ltd had the perfect one for us . We have dealt with most of the sales people, Jasmine, Liam and Scott and all have treated us very professionally and pleasantly.
Being novices we had many questions, sometimes probably stupid ones and eventually we had our viewing and fell in love with the boat. Then the buying process began and so much to think about and to sort , a minefield in fact, but was helped every step of the process with Scott , nothing was too much trouble for him and he made our purchase a pleasure . Would highly recommend this company to find your 'dream ' who will guide you honestly and professionally every step of the way .
I am delighted to recommend the brokerage service provided by Narrowboats Ltd. Liam, Scott and Jasmine did a brilliant job selling our wide-beam. They organized the craning and transport of the boat from Reading to Wincham and took all the stress out of marketing and selling her as well. We also had the boat built by Collingwood, through Narrowboats Ltd, and were absolutely thrilled with the experience and the lovely craft that we were lucky enough to own and cruise in for three years. We were very sad to part with her, but are so glad that we decided use Liam and his team for both buying and selling. Thank you all!
Being complete novices when it comes to narrowboats and the canal network. Liam and his staff have made the transition from us living in a house to becoming continues cruisers on the network. They assisted us throughout the transition in a friendly, supportive, and professional manner throughout. Their support made all the difference!
I cannot recommend the service and staff at Wincham Wharf (Narrowboats Ltd) highly enough!
Thank you from both of us
Nigel
The whole process of selling our narrow boat was so simple, from Liam coming out to give us a valuation and then taking it to Wincham wharf. Within days we had a buyer for our boat and everything went through really smoothly. I can honestly say it's been a pleasure dealing with Liam and Scott, nothing is too much trouble for them. If you're looking to sell your boat, Narrowboats Ltd is the place to go.
Arranged through the guys at Narrowboats Ltd to get our 60 foot boat (Mr.Humber) out of the water to fit a new bowthruster leg.
found the staff easy to work with and professional.
we where craned out of the water at 09:00 and back in after the leg fitted. On our way by mid afternoon. watched the guys lift and move at least 4 boats whilst we where there. We can highly recommend the service. No rubbish, just straight talking, and action where needed.
Despite being very busy they went the extra mile to accommodate us with an urgent lift out. When we arrived we saw just how busy they were and the whole team helped get out narrowboat lifted out and then back in within 4 hours. They worked safely and were very competent. .. lovely people, great service and so easy to communicate with.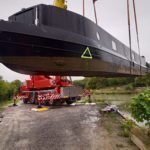 From start to finish the team were excellent. Nothing was to much trouble. Every phone call left us feeling more and more confident in this companies ability to deliver exactly what they said they would do. Every member of staff we spoke to was professional, friendly and left us feeling confident. Could not fault the service in any way. If you need anything doing regarding boating then this is the company to use. Thank you all for a smooth and fretless boat move.
Allen and Paula.
Sold our mum and dad's boat Hobo today after only a few weeks of being for sale. awesome service from coming over to value it and offering to help sail it if needed to the yard. really quick sale once the offer was made on the boat and the new owner was sailing away within 24 hours. must be a record ,
Thanks for your help and recommend you guys to anyone looking at buying or selling a boat
thanks
Mark
From the first contact with Narrowboats Ltd when David came to do the free shipping valuation I can honestly say they were the friendliest and most accommodating as it was possible to be.
David and the 'two Liams' are very professional in what they do, with no pressure.
While gauging your needs they will try to do the best for you and I would have no hesitation in recommending them to anyone wishing to buy or sell their boat.